Christmas is the season of joy, giving, and family. It's our favorite time of the year here at the Butter Braid® brand because we get to be a part of creating the memorable experiences and holiday traditions that families hold dear. We've put together a list of 5 must have Christmas goodies to help you celebrate the season with your family and friends.
1. Peppermint Bark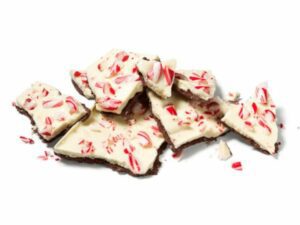 This is a classic holiday treat that everyone loves. Smooth, sweet chocolate combines with the taste of cool peppermint to make a delicious homemade candy. It makes a great gift or party favor, and it will make you the talk of the town this holiday season.
2. Candy Canes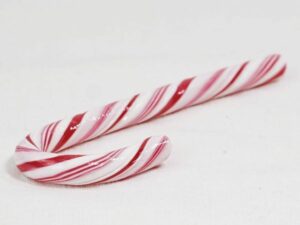 No Christmas tree is complete without candy canes hanging from its branches. Though the traditional peppermint is the most popular kind of candy cane, new ones hit the market each year; we've seen flavors ranging from green apple to pickles! In fact, candy canes are so iconic that December 26th is National Candy Cane Day in the United States.
3. Hot Chocolate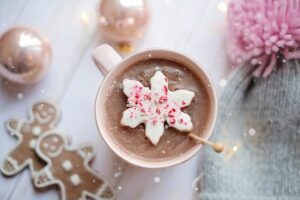 Stay warm during the frigid nights with the warm drink everyone turns to during the holidays. After all, who doesn't love to curl up under a cozy blanket with a cup of hot chocolate? Well, actually, most people are probably curling up with a cup of hot cocoa. Fun fact: hot chocolate and hot cocoa are not interchangeable. Hot cocoa is made from a powder while hot chocolate is made from an actual chocolate bar.
5. Christmas Sugar Cookies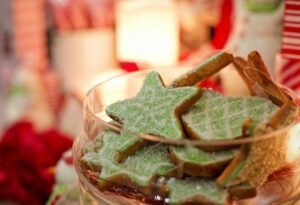 No holiday treat platter would be complete without cookies. They don't have to be sugar cookies necessarily, but those are the most popular kind we see during the holidays. Of course, it's easy to spread holiday cheer with sugar, spice, and lots of frosting!
5. Butter Braid® Pastries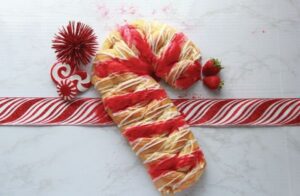 Finally, no Christmas morning would be complete without the sweet aroma of a Butter Braid Pastry wafting through the air. Our pastries evoke memories of family and loved ones sitting around the table, laughing, and sharing stories. And isn't that what the holidays are really about? Make sure you have a Butter Braid Pastry ready for your guests this season.
We hope some of these Christmas goodies will make your holidays a little brighter and a lot tastier. From all of us here at the Butter Braid brand, we hope you have a very Merry Christmas.