Thanksgiving is quickly approaching and with it comes some notable international holidays, including Black Friday, Cyber Monday, and Giving Tuesday. You've most likely heard of Giving Tuesday before. Since its founding in 2012, Giving Tuesday has become one of the most charitable days of the year. That's why, for nonprofits, charitable organizations, and fundraising groups, it is the perfect opportunity to attract new supporters and raise more money.
This year, we've gathered our top tips, tools, and everything else you could possibly need to host a successful Giving Tuesday fundraiser. Get ready to increase your engagement with supporters, inspire your community to get involved, and maximize the impact Giving Tuesday can have on your group and its fundraising efforts.
Table of Contents
What is Giving Tuesday?
Giving Tuesday was created in 2012 to inspire generosity and charity around the world. As a contrast to the hustle and bustle of Black Friday and Cyber Monday, Giving Tuesday was set up as a reminder that the holiday season is about more than presents and spending. It's also about giving.
Giving Tuesday is not focused on one organization or cause. It is about encouraging people to donate and support any person, group, or nonprofit whose work inspires them. On Giving Tuesday, every act of kindness matters.
In 2021, Giving Tuesday Data Commons estimates that 35 million adults participated in the annual event. In the United States alone, $2.7 billion was raised for various organizations. This was a 9% increase from 2020 and a 37% increase from 2019. As you can see, the United States is seeing a significant increase in the number of donations made on Giving Tuesday from year to year.
When is Giving Tuesday?
Giving Tuesday is the first Tuesday after Thanksgiving and Black Friday. This year, Giving Tuesday will take place on November 29, 2022.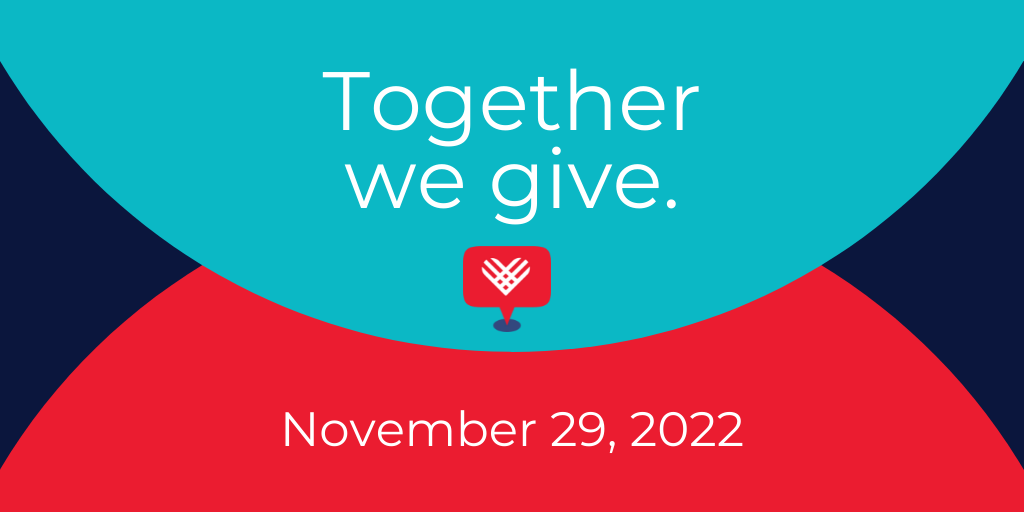 Why Do Groups Fundraise for Giving Tuesday?
As we already mentioned, Giving Tuesday is one of the biggest days of the year for fundraising. It's an important day where people come together to make an impact in their community.
If your group isn't planning on participating in Giving Tuesday this year, you'll likely be missing out. Fundraising during Giving Tuesday can increase the number of donations made and introduce a group's cause to a variety of potential, new supporters.
There are plenty of benefits to getting involved with this international day of giving. Below are five of the top reasons that groups and organizations promote their end-of-the-year fundraising events alongside Giving Tuesday.
Recognizable branding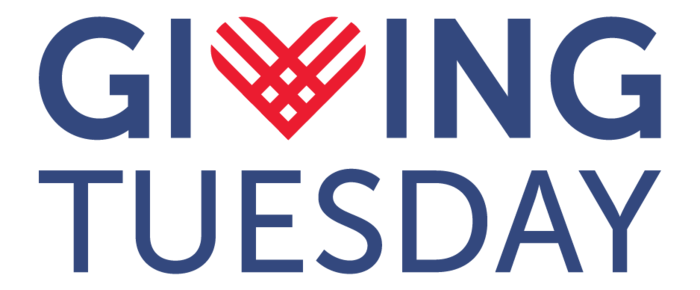 It's been over a decade since Giving Tuesday first began. By now, most people are familiar with the heart logo that's part of the Giving Tuesday brand. It's a recognizable symbol that people have come to know and trust. By including the logo and other Giving Tuesday brand identifiers (i.e. colors, messaging, etc.) in your fundraiser, you are aligning your event with the goals and principles that Giving Tuesday is known for.
The organizers of Giving Tuesday don't place many restrictions on their logo or branding usage. Their one rule is that people can not modify, reproduce, or create their own version of the Giving Tuesday logo. This means that you are free to use the logo in your campaign materials. It's an easy way to call more attention to your Giving Tuesday fundraiser and makes you more likely to gain the attention of more supporters.
To find the Giving Tuesday logo and other materials you can use, check out our section below on resources for Giving Tuesday.
Perfect Timing
Nearly a third of all charitable giving occurs in December (Nonprofits Source). This is a time when people are already thinking of donating, having been inspired by the holiday spirit and the desire to spread goodwill towards men. With Giving Tuesday being right at the end of November or beginning of December, it's easier to encourage people to give.
Increase in Popularity
The popularity of Giving Tuesday has really increased over the years. Many businesses, individuals, nonprofits, and groups are already talking about the holiday everywhere you look: social media, newspapers, blog posts, and even around the dinner table. Most people will see at least a couple of #GivingTuesday posts every year. This increase in mentions, hashtags, and word of mouth means it is easy for people to get swept up in the momentum of the movement which pushes them to look for a cause to donate to.
Helps raise awareness for your group
Giving Tuesday can do more than just increase the number of donations or supporters you get for one fundraiser. It's a chance to raise awareness about your group or cause. Like we already mentioned, the end of the year is a time where people are paying more attention to local causes that affect their community.
By fundraising during Giving Tuesday, you have a chance to share information about your group or cause with a broader audience. This will increase your chances of turning what may have been a one-time donor into a repeat customer and maybe even an active member of your group.
Helpful, already made tools and guides
As the Giving Tuesday organization has grown in popularity over the years, it has also grown its collection of tools to help nonprofits, organizations, and groups plan their own fundraising campaigns. The organization offers a complete online guide, available for free, with basic ideas and tactics for you to use to increase involvement in your event. The guide also includes a downloadable workbook, a feature to help you connect with your local Giving Tuesday movement, a sample timeline, and more.
Do You Need to Sign Up to Participate in Giving Tuesday?
There is no registration or sign up required to participate in Giving Tuesday. Everyone is welcome. If you want to participate, you just need to direct supporters to where they can find information about your event, your group, and your cause such as social media channels, your website, or a landing page.
If you are looking to get involved in the Giving Tuesday efforts in your own community, check to see if there is a local movement already set up. The Giving Tuesday organization does note that some local movements do have a registration process.
How to Create a Giving Tuesday Fundraising Campaign
Now that you know the background behind Giving Tuesday, it's time to start preparing your fundraiser. If you are a group leader or fundraising coordinator, think of Giving Tuesday as a day to take your fundraiser to the next level. Remember, many groups and organizations will be fundraising for Giving Tuesday, so it's important to make your fundraiser stand out. To help, we've gathered eight easy tips to help you plan your Giving Tuesday fundraiser.
Choose your team
Including Giving Tuesday in your annual fall fundraiser can require some extra help. Bring in more teacher, students, volunteers, and other group members to help early on. A variety of perspectives will help you take your event to the next level and plan a campaign that is sure to stand out in a crowd.
Look specifically for people who have fun, creative ideas, someone who is familiar with the current trends, a social media expert, and an organizer to help keep it all in line.
Set goals
As a group leader, you know that setting goals is vital for any fundraising event. You've probably already determined how much money you need to raise by the end of your fundraiser, how many items each of your members needs to sell, and how many supporters you want to reach out to.
For Giving Tuesday, we recommend setting some secondary goals that focus on that day alone, so you can track how participating has affected your fundraising efforts. How many donations did you get or items did you sell on that day? How many more people did your social media posts reach? Did you see more traffic on your online store? Whatever goals you set, make sure you use the SMART method to do it. This means making them specific, measurable, attainable, relevant, and time based. For more information on the SMART method, visit our blog post on best practices for setting goals.
Remember, what starts on Giving Tuesday does not necessarily end on Giving Tuesday. People may be inspired by your campaign several days or weeks after that Tuesday has ended. Make sure to examine your metrics as a whole once the campaign has ended to ensure you get a full picture of how Giving Tuesday impacted your fundraiser.
Decide on a strategy
A typical product fundraiser runs for at least 2 weeks. This means that Giving Tuesday is only a part of your overall fundraiser. Visualize how you want this part of the campaign to fit in with the rest. How will you tie your group's message or cause to the theme of Giving Tuesday? Will you utilize Giving Tuesday branding elements or use your own? If you are going to use their branding, will it just be for Giving Tuesday or for the entirety of your event?
These are all important questions you need to answer before going any further with the planning of your fundraiser. This way, your fundraiser has a consistent message and visual identity throughout the course of your campaign. Consistency is the key to making sure your fundraiser, and, more importantly, your group is memorable and recognizable to people across different platforms.
Create a marketing timeline
Giving Tuesday may be a one-day holiday, but many groups start posting about their event in early November. Some even start sharing sooner than that to get their campaign on people's radar in advance. Having a communication and marketing plan in place will help you execute your campaign successfully. You must decide how early you want to start sharing information and for how long after. You'll also need to decide what platforms to utilize, what content you need, etc. More on that below.
Design your materials and images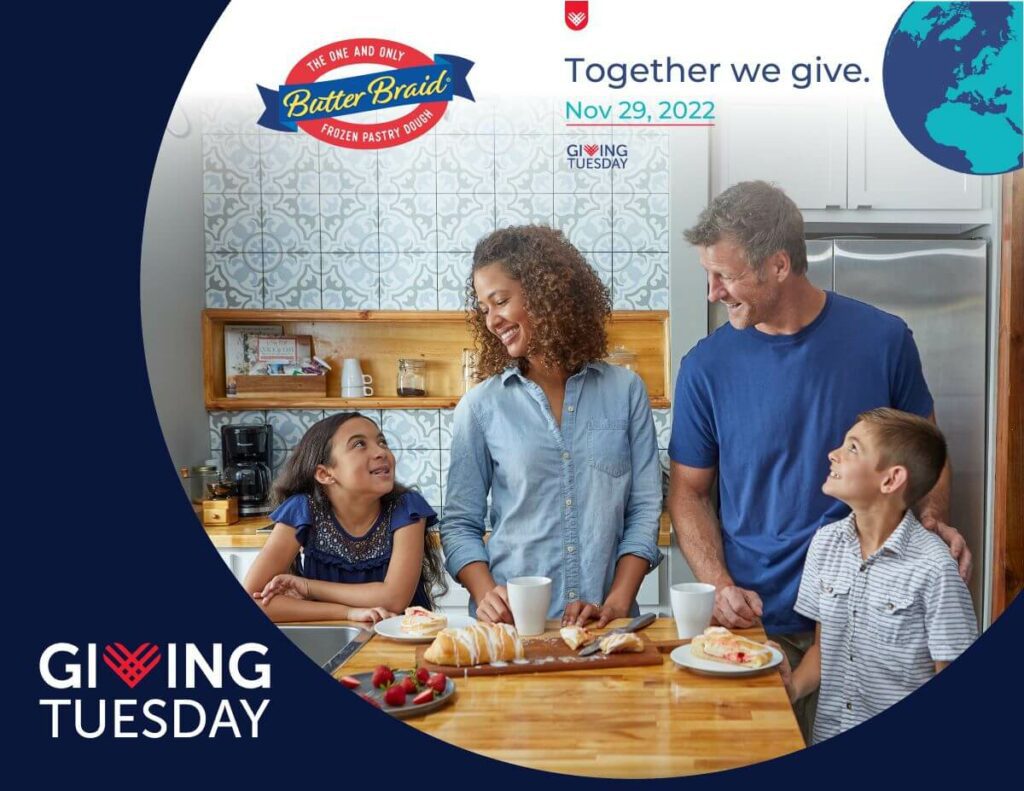 While your fundraising dealership will provide you with your regular marketing materials (i.e. order forms, posters, trifolds, etc.), you will probably need to create any Giving Tuesday-themed images or marketing materials yourself.
Tips for Designing Your Giving Tuesday Images and Marketing Materials:
Types of photos you can use:

Photos depicting the cause you are raising money for
Photos of your group (if you have permission)
Ask your fundraising dealership if they have photos of the products you are selling for you to use.

Brand your materials with the Giving Tuesday logo
Create a special profile picture, social media banner, and website hero image with the Giving Tuesday branding (if you decide to use it), so it is sure to grab people's attention.
Utilize social media
There are a lot of decisions to be made when it comes to utilizing social media in your Giving Tuesday fundraiser. First, decide which platform you want to promote your event on. Not all social media platforms are created equal. Facebook, Instagram, Twitter, TikTok, or LinkedIn will have different audiences and different best practices. You need to choose the ones that best align with your group's goals.
Whichever platform you use, remember to use #GivingTuesday. This will help increase the visibility of your event and make it easier for people to find your posts.
Lastly, we recommend you write and schedule your posts in advance. With everything set, you can spend more time focusing on your sellers and organizing the remaining pieces of your fundraiser.
If you need some help creating social media posts, the Giving Tuesday organization has samples available for you to use. You can find these in their online guide which we link to in our resources section.
Communicate using multiple mediums
Use different mediums to connect with different audiences. Utilize text, email, social media, flyers, and more to reach people where they are. Also, don't assume everyone will receive every communication you send. Be sure to include intermittent follow-up texts, emails, or messages in your marketing timeline to help ensure your information is seen by as many people as possible.
Don't Forget to Say "Thank You"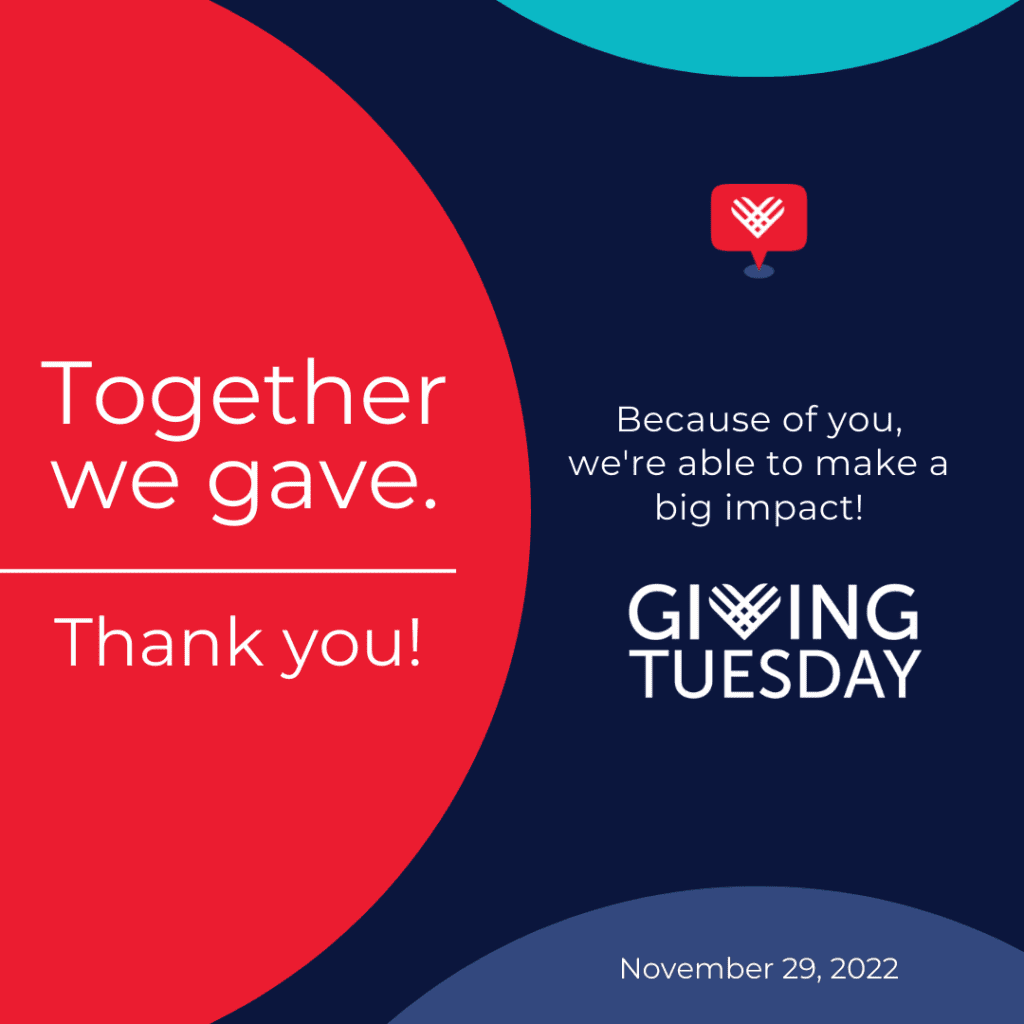 We've written about the importance of saying "thank you" multiple times on this blog before. Saying "thank you" to those who supported you, volunteered, and gave their time and effort to your organization is a great way to make them feel appreciated for the contributions they made.
Typically, you wait until the end of your fundraiser to send out the thank-you letters and dedications. However, when you're running a special campaign that includes Giving Tuesday, you should send out an email and post on social media at the end of the day or the following day. In this update, thank everyone who helped and include any accomplishments or stats you may have from participating in Giving Tuesday.
It's also a good time to remind people how their donations will be used, share your overall goal, explain how close you currently are to that goal, and tell people about your group. Finish up by letting people know how much time is left in the rest of your fundraiser. Remember, this is just the end of the Giving Tuesday part of your fundraiser. Remind them that there is still an opportunity to give and support a local cause in their community.
Resources for Giving Tuesday