The big day is almost here! You've decided on the schedule, sent out communications to parents, set your goals, and prepared your sellers. Now, it's time to get your potential supporters as excited for your fundraiser as you are.
You want to attract as many potential supporters to your fundraiser as possible. After all, every item bought or donation made goes towards supporting your group and helping you reach your goal. That's why, for a fundraiser to be successful, a strong promotional strategy is essential. From email campaigns to word of mouth to web promotions, there are a variety of strategies and mediums available for you to use when promoting your fundraiser.
If you're not sure how to promote a fundraising event and are looking for help getting started, we have you covered. Below you'll find strategies and tools that will put you on the right path. Read on and soon you'll be promoting your fundraiser like a pro.
Table of Contents
Why is Promoting Your Fundraiser Important?
People can't support your fundraiser if they don't know about it. When you increase the visibility of your event, you increase your pool of potential supporters. Each person that sees a post on Facebook, hears an ad on the radio, or finds a poster at a local restaurant could be a future supporter, volunteer, or advocate for your group. Sharing information through different channels doesn't just promote your fundraiser. It also promotes your group by giving the public a chance to interact with your organization and learn more about your mission.
How Many Strategies Should You Use in Your Fundraiser?
You don't need to do everything on this list to have a successful fundraiser. Picking and choosing ideas that work best for your group is what will lead to you having a profitable event. When deciding what strategies you want to utilize, you should choose the options that allow you to best reach your target audience. It's also important to explore new avenues of promotion, so you can promote your event to new supporters as well as existing supporters.
Keep it Local
People already living in your area are probably going to be your target audience, especially if you're hosting a product fundraiser. In most product fundraisers, sellers are responsible for delivering orders to supporters. That becomes very difficult if you have people from across the country purchasing from your group, unless those people are close family or friends.
Focusing on the people in your area means you're getting your fundraiser in front of an audience that is already invested in your community. The people in closest proximity to your group are the ones who see the work you're doing, see the value you add to your community, and have the strongest emotional connection to your cause. Utilize local media outlets and community calendars to get the word out to those in your immediate area and surrounding communities.
Tips for Promoting Your Fundraiser
Update your group's website
One of the quickest and easiest ways to promote your fundraiser is to add it to your group's website. You can include it on the top of your homepage, add it to your announcements tab, or dedicate a landing page specifically to the event. However you decide to display the information, your goals are the same: look professional, be engaging, and create a great user experience for everyone who visits.
Include the following details:
Group/school/organization colors and logo
A short summary about your group and its mission
Goals for the fundraiser
Start and end date
Information about the products

If possible, add in pictures or details about the items you're selling. Showcasing the product is a great way to get people excited about your event.

Instructions on how to purchase or donate
A thank you to any sponsors or volunteers
Occasional updates on your progress
Use the power of word of mouth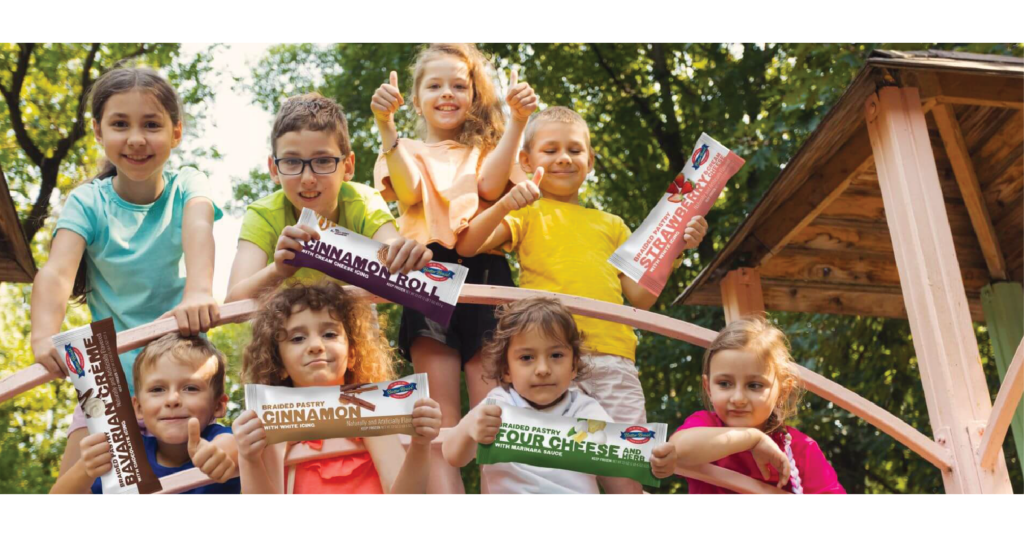 Word of mouth is one of the oldest and most successful tools in the promotional toolkit. That's because it utilizes the power of the people around you. Credibility is very important when it comes to marketing and promoting your group. Firsthand accounts from people who have experience with your group and your mission hold a lot of weight. That's because they're coming from someone people trust, like a family member, friend, colleague, or acquaintance. It gives you a head start on building a relationship with new audiences and potential supporters.
Use it in promoting your fundraiser by encouraging current supporters, volunteers, sellers, and staff members to share your emails and social media posts. You can also ask local businesses if they will let you hang up posters in their windows or put a stack of flyers by the checkout area.
Plan an email campaign
Email marketing should be one of the core promotional strategies you use for your fundraiser. Most people need to hear about an event multiple times before they'll commit to donating or getting involved. Email is a cost-effective and efficient method for connecting with large groups of people on a regular basis.
Most experts recommend sending at least three emails throughout the course of your fundraiser (Constant Contact).
Save the Date – Send this out at least a few weeks before the start of your fundraiser, so word can spread and excitement can build.
Reminder – Let people know that your fundraiser is about to start. We recommend sending this one out the day before your start date. That way, people can immediately go out and purchase from one of your sellers, so they're less likely to forget.
Last Chance – Create a sense of urgency by reminding supporters, who haven't submitted their orders yet, that time is running out. Send when there are only a few days left in your selling period.
You can write and schedule most of these emails in advance. Add a picture of your group, if you can, to provide a compelling visual aspect to your communication pieces. Finally, make sure to always end with a "thank you". Showing people you appreciate their time and consideration, even if they don't donate, is a great step towards building a strong relationship for the future.
Capture attention with text marketing
More people open and read text messages than any other form of media. That's why it is the perfect tool to utilize if you're trying to get your event in front of people. It's easy to miss an email or social media post, people get tons of them every day. It's a lot harder to miss a direct text message. Just remember to make sure you've received permission from supporters before you start texting their personal numbers.
If your group or school already has a text notification system in place, make use of it during your fundraiser. You can send the exact same messages that you do in an email campaign: Save the Date, Reminders, and Last Chance. Keep the messages as short as possible, so they can easily be read on small screens.
This is also a great way to keep people updated on your progress. When you hit major milestones, you can send a quick message to everyone who has supported you and let them know how close you are to your goal. It's a simple and easy way to keep everyone engaged with your group and your event.
Don't forget about printed materials
Print can feel a little out of date in today's fast-paced, technology-driven society. However, they really do work! Flyers and posters have all the same information as a website or email, and local businesses are often happy to display them in windows or on community bulletin boards. Potential, high-traffic areas you can look into include gas stations, libraries, grocery stores, and community centers.
Also, consider including a scannable QR code on your printed materials. Link it to your website or social media page, so people can follow your group and stay up to date on your event and other future activities.
Create posts for social media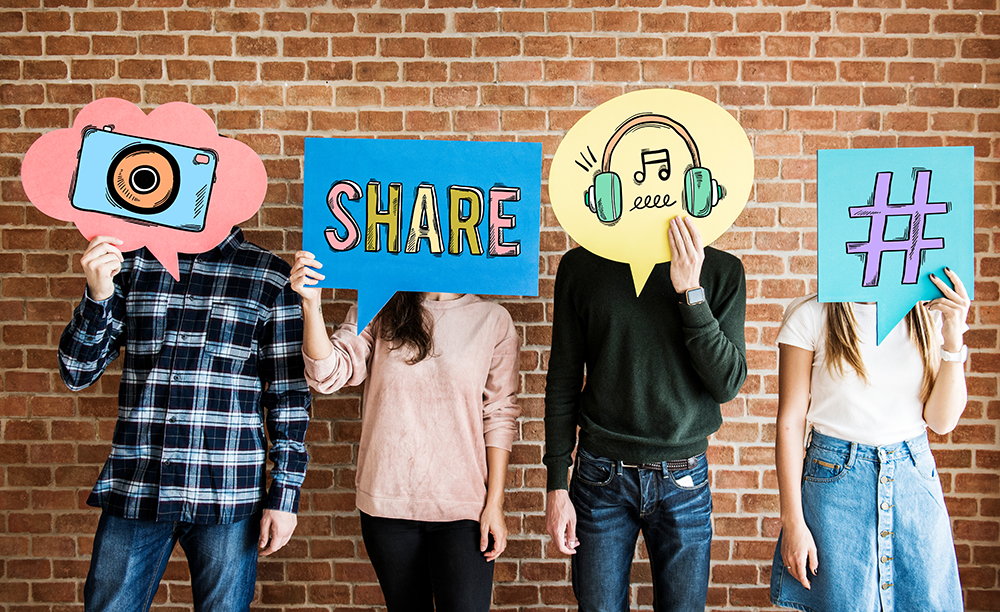 Social media plays a big role in our day-to-day lives, so it should also play a big role in promoting your fundraiser. You can use it to announce your upcoming event and share updates about your progress in real time. It can also be used to increase engagement with people in your community.
You can reach more potential supporters with social media than almost any other form of communication. That's why we've created a few tips to help you promote your fundraiser on these platforms.
Choose the platforms that work best for you – just because a social media platform is popular, doesn't mean it'll be effective for your group. Facebook is great if you want a whole page dedicated to your event. Twitter is the best for sharing real-time updates. Instagram is what you want to use if you have a lot of visuals to share.

You don't have to limit your social media marketing to just one channel. In fact, sharing content across at least two platforms will help maximize your event's exposure without much extra effort. The important thing is that you're using the ones that best suit your needs.

Include all the necessary information – Who is hosting the fundraiser? What are you selling? Where are you selling them? When is the fundraiser taking place? Why are you raising money? How can people purchase from your fundraiser? People want to know the answers to all these questions and more. Include all the relevant information in your posts. If there's too much to fit in, include a link to a website or landing page that has all the information people need.
Create a hashtag – use an original hashtag to draws attention to your fundraiser. A hashtag will make it easier for parents, kids, and community members to search for information and updates about your specific event.
Use images and video – visual content performs the best on most social media platforms. Include photos of your group, share the flyer you made for the event, or make a fun video about your event. The more engaging content you have, the more people will engage with it.

You can also reach out to your fundraising representatives to see if they have images and videos that you can use to promote the products you'll be selling. That way, you don't need to use precious time or resources creating new content.

Keep people updated on your progress – post periodic updates for your supporters. Let them know how your fundraiser is going and how close you are to your goal. Encourage sellers or their parents to post about how close they are to their individual fundraising goals. After all, people won't know you still need their support if you don't tell them.
Create a "thank you" post – once your fundraiser has ended, make a post thanking everyone for their support. Let people know how close you came to your goal and remind them how their contributions will be used. Once your goal has been completed, post pictures and updates for people to see. Show them how the building of the new playground is going, give them a sneak peak of the team photo where everyone is in their new uniforms, or take a quick video of your group enjoying themselves on their field trip. These updates allow people to see that their support made a difference which will encourage them to do even more with your group in the future.