Online fundraising has become increasingly popular over the last few years. It's a great way to run an efficient and effective campaign and can allow you to reach more supporters than you would with a traditional fundraiser. However, planning and implementing a virtual event can be challenging for those who have never experienced one before. If you're considering running an online fundraiser, check out our list of things you need to consider before taking your fundraiser virtual.
How does an online fundraiser work?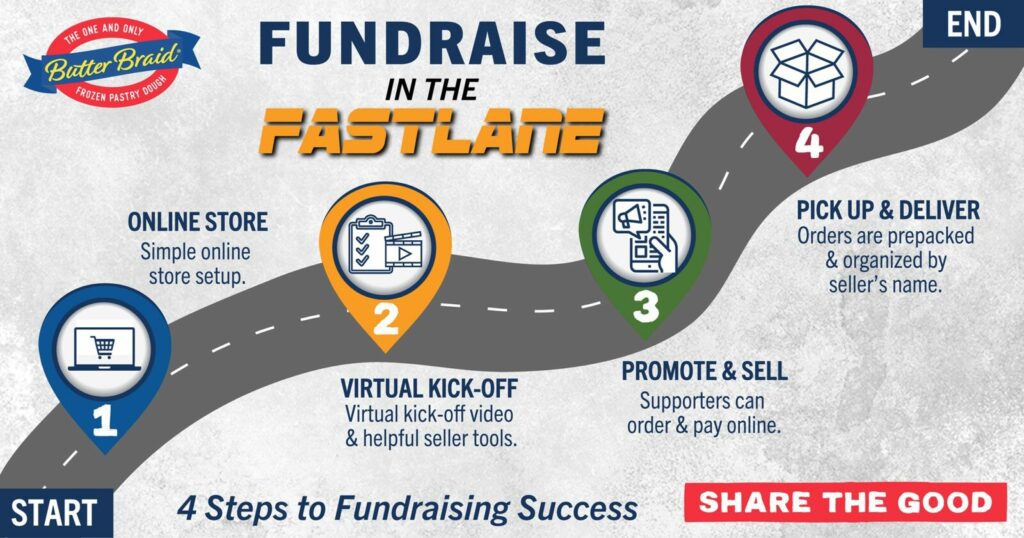 Groups that sell online are doing so using a company's webstore. This store typically has all the items you would see in a traditional fundraiser from the same company. Your goal is to get people to support your group by purchasing from the store.
There are a few different ways that you can share the online store with potential supporters, depending on the company you partner with. In some cases, your group will have a unique link that can be shared via email, text, or social media. Other companies may offer individual seller links to promote your fundraiser. With this option, the sellers in your group self-register for the online store and are given a personal link to share with family and friends.
Can you pair a traditional fundraiser with an online fundraiser?
Try to find a fundraising option that allows you to run an in-person and online fundraiser together. Studies show that groups who sell using both methods are raising more money because they are able to reach more people. Read about some groups' success with these combo fundraising programs on Big Fundraising Ideas' blog.
You can also find more benefits and statistics of online fundraising in a recent blog post by the Butter Braid® brand.
Is your group responsible for deliveries?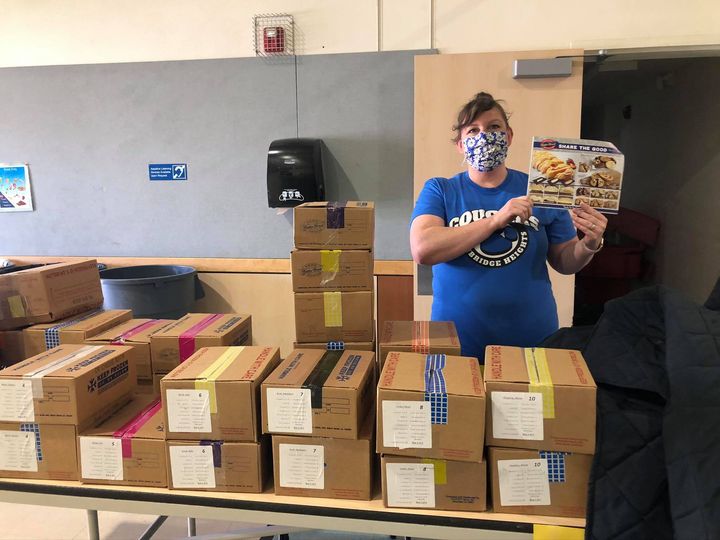 Running an online fundraiser can allow you to reach more people in your community and even out of state which is great for your group. However, before you start promoting your store to people all over the country, check to see if your group is responsible for delivering the products. If you are, it may impact who you want to share your online store with.
How to keep students and parents involved during a virtual fundraiser?
Communication is very important when running an online fundraiser, especially if you are not having any face-to-face contact with kids and parents like you would during a normal fundraising event. Before the fundraiser, make sure everyone is comfortable working with the online platform. Schedule a time where you or a member of the fundraising company can walk everyone through the online store and give them a rundown of what to expect.
During the event, consistently check in with your sellers to see how they are progressing towards their goal. Remind them that, though the fundraiser is online, they are still part of a group and have a support system to turn to for help. Consider posting a thermometer or goal tracking image to show kids and parents how close the group is to reaching their goal.
Running your first online fundraiser can seem intimidating in the beginning, but, once you know what to expect, it's really a great addition to your fundraising plan. The most important thing you can do is choose a fundraising partner that will be there for you every step of the way to help you navigate this new experience. They are the best resource you have when it comes to running a successful fundraiser, no matter what kind of fundraiser it is.